Once a month, when windy city weather allows it, a great group of people put on a free event called the Chicago Full Moon Jam. Fire flow artists, photographers, dummers, and the public join together for a night of magic.
On April 29th two of our ladies Kaity and Jill headed up to the city to take part in the fun!
This was not Kaity's first rodeo so when she arrived she was able to work on her acro yoga!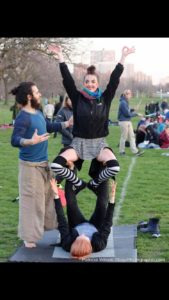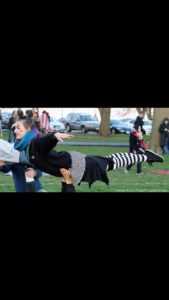 Meanwhile Jill went to the fire safety meeting! The safety meeting is put on by the staff of volunteers from Full Moon Jam. Anyone who has not been to the events within the past two seasons is expected to take (or retake) the safety meeting where they review information on the proper fuels to be used, clothing to be worn, and how to manage accidents when spinning fire.
After the safety meeting and acro fun Jill and Kaity met up to watch some of the other performers, only to realize they both arrived wearing bun-hawks.
When spinning fire, hair should always be tied back to reduce risk and this bun-hawk is a great option for something fun and safety friendly!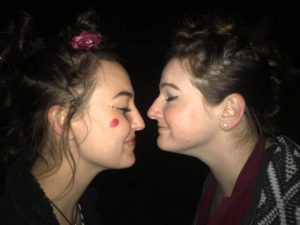 After watching some IMPRESSIVE shows Kaity and Jill got up there!
Kaity is known for her funky style and her great use of levels and this night was no different!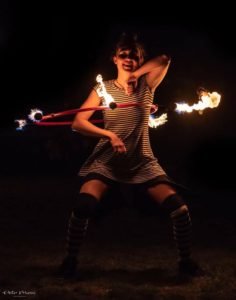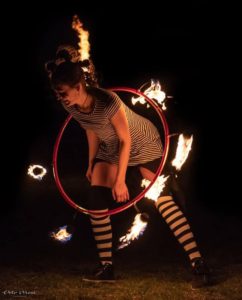 Kaity impressed with her vertical magic and dazzling smile!
Then it was Jill's' turn!
Jill is known for her hoop geometry, the use of multiple hoops to create shapes.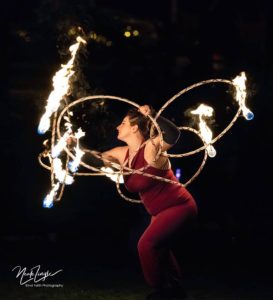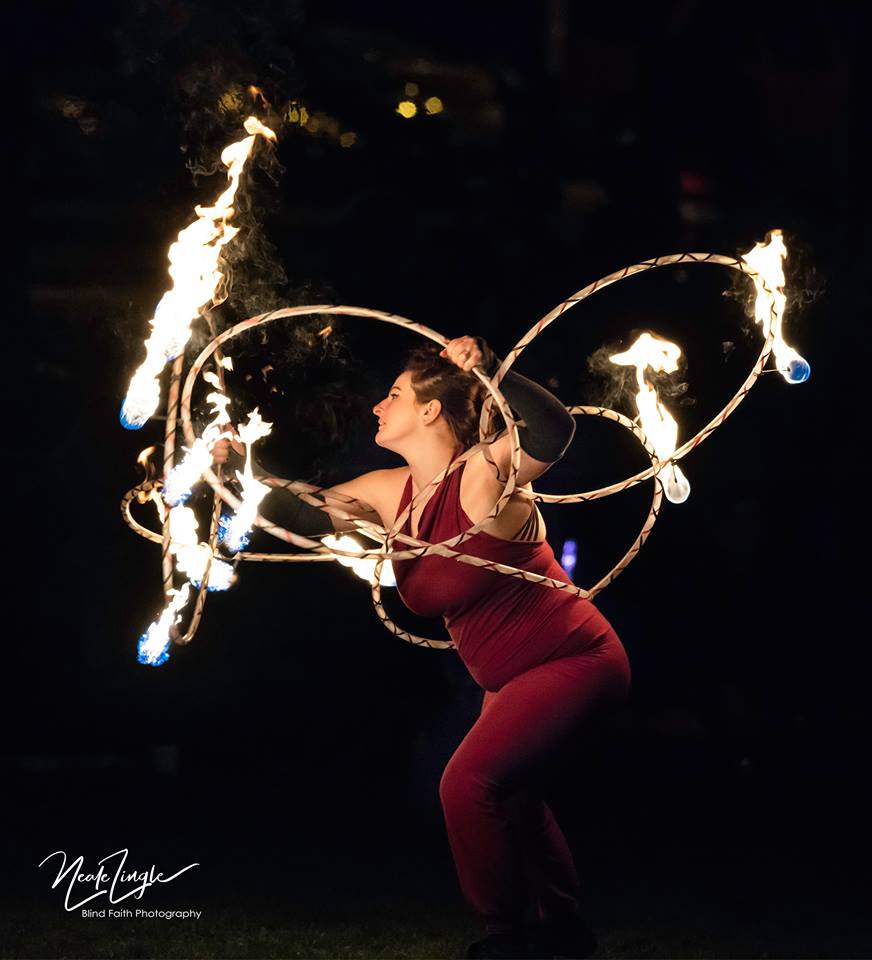 Soon after their first burns, the night ended. The temperatures dropped below 35 degrees and the cold sent our girls back to the suburbs.  It was a great experience for both Jill and Kaity to spend an evening soaking in the Chicago talent and skyline.